8 High-Paying, In-Demand IT Skills for 2014
Industry experts break down the most sought-after – and often highest-paying – IT skill sets in 2014 and beyond.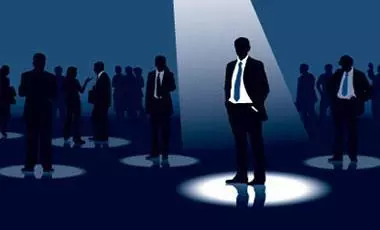 If you work in IT long enough, you'll likely hear some version this career advice: "Keep your skills current." True enough, but the wisdom sometimes fails to include the minor details of which skills are worth developing. We're here to help.
Today, you'll find an ever-increasing hiring focus on tech expertise that can positively influence both the top and bottom lines, i.e., revenue growth and profits. "In 2014, hiring managers are prioritizing technology skills that have the most direct impact on business growth," says Shravan Goli, president of Dice.com. "Based on that criteria, skill categories such as big data and cloud computing are garnering some of the highest pay for IT professionals. CEOs understand the immense value of data and scalability and are watching projects related to these areas like hawks."
Here are this year's most marketable IT skill sets:
Big Data

Big data's a buzzword, no doubt, but it's also quickly becoming big business. As organizations strive to turn consumer data into actionable intelligence that will help them cut costs and increase profits, IT pros with big data chops are not only in demand, but well-compensated to boot. Jobs requiring expertise in R, NoSQL, and MapReduce sit atop Dice's 2013 - 2014 average salary rankings at around $115,000 annually, for example, and other big data-related platforms and skills aren't far behind.

Hot Big Data Skills: MapReduce | Hadoop | R | HBase | NoSQL

Cloud Computing

Cloud this, cloud that: if you work in or around technology, you might be a little tired of the term "cloud." Unless you're in the job market, of course. Employers don't seem to show any fatigue when it comes to IT professionals with serious cloud computing skills, and they're paying accordingly. For example, OpenStack experts currently draw an average salary of nearly $107,000 per year, according to the latest data from Dice.

Hot Cloud Skills: OpenStack | Cloudera | Azure | Amazon Web Services

Information Security

Information security remains a white-hot topic for businesses, governments, and individuals alike -- we're awash in stories of data breaches, targeted attacks, espionage, and so on. News flash: that's not going to change any time soon. In fact, many experts expect information security needs to increase as more and more devices -- wearable technologies, appliances, cars, you name it -- go online. If you can help protect those devices and the networks they operate on, you're probably going to have your pick of job offers.

"Companies are hiring employees that have deep security knowledge with the ability to proactively identify security threats and manage vulnerabilities," says David Collins, IT recruiting manager at the Addison Group.

Hot Security Skills: Intrusion Detection | Intrusion Protection | Familiarity with operating consoles like Cisco ASA, Checkpoint, and Palo Alto

Product Management

The need for smart people who can strategically manage complex, evolving technology products and processes continues to grow in the always-connected era of mobile, cloud, and the Internet of Things. As such, these people get paid well; the skills listed below all command six-figure salaries according to Dice's salary survey, as do similar areas like Scrum, Kanban, and Waterfall.

Hot Project Management Skills: CMMI | Lean | Change Management

Mobility

Mobility experts and application developers are in high demand as companies go mobile to help streamline processes and hawk their wares to the booming mobile marketplace. While this demand isn't new in 2014, Collins of the Addison Group notes something that will separate the mobile superstar from the pack: "Candidates who have expertise on multiple mobile platforms are hired much faster." App development skills in Apple iOS and Google's Android platforms are far-and-away in the greatest demand, as these two giants combine to power more than 90% of mobile devices in circulation in the U.S.

Hot Mobility Skills: iOS and Android App Development | Mobile Security | Device Management

Operating Systems

When it comes to operating systems, most computer users probably think of Microsoft Windows or Apple's OS X. But systems administration and architecture expertise in Oracle's and HP's Unix-based operating systems for the enterprise IT market, Solaris and HP-UX respectively, commands a six-figure salary: $104,710 on average for Solaris and $102,066 for HP-UX.

Hot OS Skills: Solaris 10/11 | Oracle SPARC | HP-UX 11i v3 & 11i v2 | TOGAF/ITIL/SOA frameworks | Virtualization

Linux

You might quibble that Linux belongs under "operating systems," but hiring demand for Linux-related skills makes clear the open source platform has moved far beyond the desktops-and-servers era. In the 2014 Linux Jobs Report, 75% of the Linux professionals surveyed said they'd received at least one recruiter call in last six months -- and nearly half had received at least six calls in the last six months. More than 90% of hiring managers, meanwhile, reported plans to hire at least one IT pro with Linux skills in the next six months.

"Demand for open source expertise is far outstripping the available supply right now. Linux touches nearly all layers of the Internet's infrastructure," says Jim Zemlin, executive director of the Linux Foundation. (Indeed, you may notice that OpenStack expertise overlaps with cloud computing above.) "New trends in computing like connected car technology and the Internet of Things also are creating a Linux gold rush phenomenon."

Hot Linux Skills: Android and Embedded Linux | GIT | OpenStack | KVM | Xen | Network Management

Programming & Software Development

Programming remains a fundamental skill for IT -- no great shock there -- even if the most desirable languages and methodologies sometimes change. The programming skills listed below fare particularly well on Dice's job board and salary database (all average $100,000+ annually), and areas like .NET and C/C++ remain in-demand, too. Another example: tech recruiters conducted 1.3 million social media searches for candidates with SQL/SQL Server/MSSQL programming experience in February 2014 alone, according to data from HiringSolved.com. The term "software engineer" generated more than 1.6 million social media candidate searches in the same month.

Hot Programming & Development Skills: UML | Puppet | JDBC | Objective C

Bonus "Soft" Skill: Fluency in Business-Speak

The days of the stereotypical IT pro stuck in the server closet are growing smaller and smaller in the rear-view mirror. Sure, not everyone's destined for the CEO's office -- nor should they be. But the ability to speak "business" -- the language of sales, marketing, customer service, executive management, and other functional areas -- will distinguish the IT superstars from the rest of the pack. Combined with in-demand technology skills like those above, it's a recipe for long-term employment and upward mobility.

It's a critical but often overlooked need for translating IT-speak into non-technical terms, building consensus among interdisciplinary teams, making clear business cases for the value of IT projects, and achieving other success factors. As information security executive J. Wolfgang Goerlich told us recently: "The ability to effectively communicate never goes out of style... Over the long term, people skills (a.k.a. soft skills) can make or break your IT career."

Hot Soft Skills: Presenting IT Topics to Non-IT Staffers | Writing | Public Speaking | Leadership | Team-Building