Top Paying IT Career Paths for 2014
In addition to education requirements and marketplace demand, salary is a key factor in choosing your ideal IT career. These tech jobs have the greatest earning potential in 2014.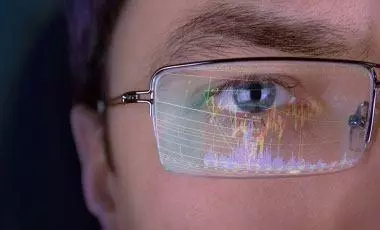 Finding a job you love that also pays the bills can prove a challenge in today's economy. Luckily, those of us in the rapidly evolving IT space have a range of challenging and lucrative career paths to choose from. Most of the top paying tech careers for 2014 require years of schooling, but the expense of education will pay dividends upon joining the workforce. Unsurprisingly, many of this year's top paying positions are in the C-suite – in addition to training, these careers demand an experienced technologist with high business acumen and a proven record of success.
IT staffing firm, Robert Half Technology, recently published its 2014 Salary Guide, featuring salary and employment trends for this year's hottest job roles. Here we take a deeper look at the top 10 highest paying IT careers for 2014:
Chief Information Officer (CIO) | Salary Range: $153,000 - $246,750 (+ 5.1% YoY)

The CIO is responsible for the organization's technical direction, including budgeting, equipment, personnel, and other IT-related projects. As an increasing number of companies augment their IT infrastructure with third-party hosting, backup/recovery and other cloud-based services, it's more important than ever before to employ a future-minded CIO who can capitalize on emerging trends to cut costs and drive big-picture goals.

Chief Technology Officer (CTO) | Salary Range: $132,250 - $205,750 (+ 5.3% YoY)

Like the aforementioned CIO, successful Chief Technology Officers are effective leaders and strategists with a high acumen for business and technology. The major difference is that the CTO is primarily concerned with the impact of technology on the company's external offerings, for example, product research and development, while the CIO is focused on the organization's internal IT infrastructure. In a small to mid-size business, one person may perform both roles, while larger companies and enterprises are likely to separate the positions. 

Vice President of Technology | Salary Range: $134,750 - $196,750 (+ 5.5% YoY)

The Vice President of Technology serves as the vital link between C-suite officers and IT professionals "in the trenches." These executives use their intimate knowledge of day-to-day IT operations and top-level business goals to ensure that technology initiatives are completed on time, to scope and under budget. Often playing the role of project manager, VPs break down interdepartmental technology plans into bite-size projects with milestones and key performance metrics they can use to track and optimize worker output.

Chief Security Officer (CSO) | Salary Range: $126,750 - $189,750 (+ 5.9% YoY)

Chief Security Officers are charged with ensuring a company's digital and physical security. As this is a list of the top paying IT careers, let's focus on the digital aspect, a.k.a. information security. Cyber attacks are rapidly increasing in frequency and sophistication, making information security and it's chief decision maker evermore vital to success. Key CSO duties include developing information security policy, coordinating IT security efforts across departments, and keeping up with the latest threats to prevent an attack before it happens. Few things can be as devastating as a high profile breach, so smart enterprises will pay top-dollar for a proven CSO.

Network Architect | Salary Range: $109,250 - $156,500 (+ 6.8% YoY)

Network Architects design and build computer networks and telecommunications systems, such as local (LAN) and wide (WAN) area networks, VoIP systems and intranets. Overall, demand and wages for network architects is on the rise, however this position is in an interesting state of flux: On one hand, network architect demand is soaring as organizations implement new mobile and wireless networks to cut costs and boost productivity, while on the other hand, demand for in-house architects is falling as more companies outsource networking duties to specialized firms. That said, network architecture is still a top-paying IT job with a bright outlook; just be mindful of these and other emerging trends when building your learning plan.

Data Warehouse Manager | Salary Range: $115,250 - $154,250 (+ 5.9% YoY)

A data warehouse (DW) is a specialized collection of data – typically gathered from both internal and external sources – designed to help organizations analyze complex trends to make smarter business decisions. Data warehouse managers utilize a unique set of skills including database modeling, business intelligence analysis and project management to support data warehouse initiatives. Data analysis is red hot in 2014 and will continue to be a key objective for forward-thinking companies, ensuring top-tier salaries and increased job opportunities for skilled data warehouse managers for years to come.

Database Manager | Salary Range: $107,750 - $149,000 (+ 5.9% YoY)

Database managers, a.k.a. database administrators, are responsible for organizing and managing the organization's data. They are tasked with ensuring that the data is accurate, secure and readily accessible to the appropriate user groups. These professionals should be fluent in one or more of today's leading database management systems (DBMS), i.e., Microsoft SQL Server, Oracle and IBM DB2. The database is the heart of key business systems that drive payroll, sales and manufacturing, so skilled database managers command top dollar for playing a vital role in the company's success.

Applications Architect | Salary Range: $109,750 - $148,750 (+ 5.8% YoY)

Not to be confused with software developers and engineers (which are hotly sought-after, top paying tech jobs in their own right), applications architects wield a broad view of an enterprise's software footing along with project management and software development expertise to direct the design of applications from concept through completion, all while ensuring adherence to the company's software development methodology. Dave Van De Voort, principal at Mercer Human Resource Consulting, aptly says, "they act both as consultants to developers and as architecture cops." True applications architects are very hard to find, driving wages for this career path to all-time high in 2014.

Mobile Applications Developer | Salary Range: $100,000 - $144,000 (+ 7.8% YoY)

Continued exponential growth in the mobile arena has created one of the largest talent gaps ever seen in the modern workforce; there are simply more mobile development vacancies than qualified developers to fill them. Already the fastest growing tech career three years running, demand and pay for talented mobile application developers will continue to rise in 2014, as it becomes increasingly attractive (or even vital) for public and private organizations alike to bring their products and services to the rapidly expanding mobile marketplace. Apple iOS development talent is in the greatest demand, followed closely by Android application developers – combined, these two operating systems account for over 90% of all mobile devices in U.S. circulation.

Business Intelligence Analyst | Salary Range: $101,250 - $142,250 (+ 7.4% YoY)

Business intelligence analysts collect, analyze and report on internal and external business data to support smarter decision-making. Their mission is to identify actionable trends and translate them into reports that C-suite officers, marketing executives, and other non-technical business units can use to cut costs, increase productivity or otherwise gain a competitive advantage. Modern enterprises recognize the huge potential in their findings, so top-notch business intelligence analysts are rewarded in six-figure kind.
More Red-Hot Tech Careers
Beyond the top ten entries, here are some high-paying computer jobs you should keep an eye on. These five roles are poised to explode in both salary and workforce demand through 2015 and beyond:
Data Security Analyst | $100,500 - $137,250 (+ 5.8% YoY)
Software Engineer | $89,750 - $137,250 (+ 7.5% YoY)
IT Project Manager | $94,500 - $135,500 (+ 6.1% YoY)
Database Developer | $92,000 - $134,500 (+ 6.5% YoY)
Senior Web Developer | $97,750 - $132,250 (+ 6.3% YoY)
Notes: Year over year (YoY) salary growth percentage is measured from 2013 to 2014.
Source: 2014 Salary Guide for Technology Professionals by Robert Half Technology