Top 10 Highest Paying IT Certifications for 2014
Alongside marketplace demand, salary is a key factor in deciding which IT certifications to pursue. These ten credentials will maximize your earning potential through 2014.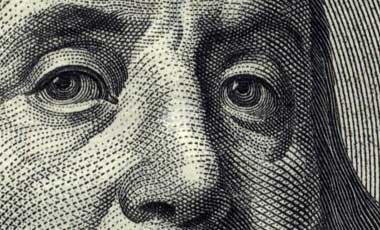 In addition to keeping the "lights" on, organizations want an IT workforce that will help cut costs, manage risk and influence smarter business decisions. IT professionals with skills in virtualization, information security, business intelligence, software development and project management are best poised to achieve these goals, so it's no surprise that credentials in these hot and emerging domains will dominate the top paying IT certifications in 2014.
This post will break down the tech certifications with the highest earning potential, according to the industry-respected 2013 IT Skills & Salary Report by Global Knowledge and Windows IT Pro. To eliminate statistical anomalies, this ranking only includes certificates with 100 or more responses.
Here are the top paying IT certifications for 2014:
PMP: Project Management Professional |

$105,750

Project Management Institute's PMP certification is the preeminent project management credential, both in IT and every other project-driven industry. PMP demonstrates a mastery of PMI's 5 project mgmt. domains: initiation, planning, execution, monitoring/controlling and closing the project. The exam is challenging, but if you meet the rigorous eligibility requirements and you enjoy the work, PMP certification is a no-brainer. A fixture on every top paying skills and certifications list for the last [and likely the next] decade, talented PMPs make a major contribution to corporate efficiency and the bottom line, and are typically rewarded in six-figure kind.

CISSP: Certified Information Systems Security Professional | $103,299

Rapid escalation in the frequency, scope and sophistication of cyber attacks has enterprises and government agencies scrambling to hire talented security personnel. With its in-depth coverage of 10 vital IT security domains – including network security, risk management, software development security, disaster recovery, security architecture and operations – CISSP certification has become the benchmark of world-class cyber security professionals.

MCSD: Microsoft Certified Solutions Developer | $97,849

MCSD certification is part of Microsoft's new generation of cloud-optimized credentials (launched in 2012). The fact that MCSD already makes this list and premiers in the top three highest paying certificates is a testament to the unprecedented demand for software developers in the modern workforce. Businesses are striving to reduce costs and boost efficiency to gain a competitive advantage; building and optimizing today's ubiquitous Microsoft software solutions is one of the most economical and effective ways to achieve this end.

MCDBA: Microsoft Certified Database Administrator | $95,950

Microsoft's MCDBA is a well-designed credential, but it only covers SQL Server versions up to 2000. Many newer versions of the tech-giant's popular DBMS have since been released, including SQL Server 2005, 2008, 2008 R2, 2012 and the fresh-out-of-beta SQL Server 2014. While companies often run older software well beyond the release of new iterations (thus extending the life of its related certifications), those wanting to certify in MS SQL Server should pursue the newer MCITP: Database Administrator 2008 (#10 on this list) or the next-gen MCSE: Data Platform and MCSE: Business Intelligence credentials.

CCDA: Cisco Certified Design Associate | $94,799

Everyone is familiar with Cisco's popular routing and switching certificates - featuring the CCNA, CCNP and CCIE - but its entry-level design certification has quietly become one of the most marketable and highly paid credentials in networking. Cisco Certified Design Associates have the skills to design and optimize campus, data center, voice, security and wireless computer networks in small to mid-size businesses.

MCAD: Microsoft Certified Application Developer | $93,349

Like the aforementioned MCDBA, MCAD is now retired, but the programming and development skills that made it one of the highest paying IT certifications are still in vogue. Replacing the MCAD is the new Microsoft Certified Solutions Developer credential (#3 on this list). Depending on your specialized job role and programming languages, MCSD certification comes in three varieties: MCSD: Windows Store Apps, MCSD: Web Applications and MCSD: Application Lifecycle Management.

VCP: VMware Certified Professional | $92,400

It seems like every discussion I have with IT executives regarding [short or long-term] strategy invariably comes back to the V-word. And when it comes to virtualization, nobody does it better than VMware, so it's no surprise that VMware certified professionals will enjoy record demand and top-tier salaries in 2014. The VCP in Data Center Virtualization is the hottest VMware certificate; VCP-DCVs have the training and experience to install, deploy, scale and support vSphere - today's hottest virtual platform.

CNE: Certified Novell Engineer | $91,350

CNEs have advanced network engineering and troubleshooting skills, specifically in Netware - Novell's longstanding network server OS. Netware was popular in the late-eighty's and ninety's, but most companies have since adopted a more modern platform, such as Windows Server or Linux. CNE remains a well-crafted and respected credential for Netware engineers, but unless you're pursuing a position that expressly requires it, you're better off getting certified in a more widely-used platform.

ITIL v3 Foundation | $90,900

ITIL v3 Foundation demonstrates a working knowledge of the Information Technology Infrastructure Library – a widely used framework of concepts and processes for delivering quality IT services. While it's technically a baseline credential (ITIL offers more senior cert levels including Expert and Master) the demand for talent in today's highly competitive technology service space is so strong that ITIL v3 Foundation certification holders can command a top-tier salary.

MCITP: Database Administrator 2008 | $90,200

MCITP DBA certification holders can perform the duties of a database administrator using Microsoft SQL Server 2008, e.g., database setup and maintenance, database design, data security and disaster recovery. The MCITP is from Microsoft's previous generation of credentials and will soon be phased out in favor of the new Microsoft Certified Solutions Expert (MCSE), however many organizations still run Server 2008 so MCITP credentials are still in demand. That said, if you're just getting into the field or your company doesn't have a preference, you should always pursue the latest certification, in this case the MCSE.
Microsoft's MCDBA and MCAD are now retired, and Novell's CNE doesn't have the prestige it once did, but the other seven entries represent solid investments in your IT learning plan and portfolio. These certifications and the skills they measure will remain tops in both compensation and demand in 2014 and beyond.
Honorable Mentions
The following certificates did not meet the minimum number of survey responses to make this list, but are nonetheless extremely valuable (to both the certification-holder and employer) in their respective niches:
CCIE R&S: Cisco Certified Internetwork Expert Routing & Switching (Cisco) | $125,800
CISM: Certified Information Security Manager (ISACA) | $108,467
CEH: Certified Ethical Hacker (EC-Council) | $92,599
Source: 2013 IT Skills & Salary Report. Base: 11,646 North American IT Professionals
Follow the blog author on Google+ for a first-look at related articles.