Certification Path for Cyber Security Professionals
Subject matter experts break down a best-in-class certification track for IT security professionals.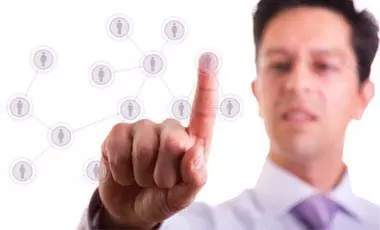 As cyber attacks continue to escalate in frequency and sophistication, businesses are making it a top priority to acquire talent who can help protect their digital data and infrastructure. In a high-stakes field where protocols change at the speed of attackers' imagination, only those with the latest and greatest skills will succeed. Certifications are the best way to prove the value and relevance of your cyber-security skill set to prospective employers.
With dozens of globally-recognized certifications to choose from, mapping out a cyber security learning plan can feel overwhelming. This post will break down an ideal vendor-neutral certification track for IT security professionals.
Here is a rock-solid certification path for general cyber security professionals:
Entry-Level
Security+
CompTIA's Security+ is an ideal starting point for your cyber security certification path. Security+ certification covers both theory and practical applications in a range of hot security topics, including network attacks and countermeasures, application security, risk management, compliance and operational security. Government agencies, such as the U.S. Department of Defense (DoD), use Security+ as a benchmark for entry-level talent, opening the door to a range of opportunity-rich jobs in the public sector. Enterprises (such as IBM) and leading certifying bodies (like EC-Council) also use Security+ as a prerequisite in their training and certification tracks.
Top Entry-Level Security Certification Alternatives:
ISC2 Systems Security Certified Practitioner (SSCP)
GIAC Information Security Fundamentals Certification (GISF)
Prometric Cyber Security Essentials
Intermediate
Certified Ethical Hacker (CEH)
EC-Council's CEH certification curricula teaches network security specialists to think like malicious hackers. By using the tools and techniques of attackers, certified ethical hackers can proficiently identify system vulnerabilities and implement the appropriate safeguards and countermeasures. While the CEH is ostensibly focused on penetration-testing, it's usefulness and marketability transcend this niche, making it an ideal mid-level credential for all infosec specialists.
GIAC Security Essentials Certification (GSEC)
By concentrating on today's leading business technologies, GSEC certification demonstrates the skills and expertise needed to protect the modern enterprise. GSEC certified professionals can secure popular operating systems, such as Microsoft Windows and Linux/Unix, as well as widely used enterprise technologies, including wireless networks, virtual machines and e-commerce websites.
Top Intermediate Security Certification Alternatives:
ISC2 Certified Authorization Professional (CAP)
GIAC Information Security Professional (GISP)
CWNP Certified Wireless Security Professional (CWSP)
Advanced
Certified Information Systems Security Professional (CISSP)
The CISSP certification from ISC2 is the preeminent expert-level IT security credential. Certified Information Systems Security Professionals possess a deep knowledge of real-world tactics in ten of today's vital cyber security domains, including network security, risk management, software development security, business continuity and disaster recovery, policy creation, regulatory compliance and operations security. Candidates for this certificate must have (and be able to document) 5+ years of experience in two or more of the 10 CISSP security domains to sit for the exam.
Certified Information Security Manager (CISM)
ISACA's CISM certification demonstrates mastery of four skill areas that are vital to cyber security management, including information security governance, risk management, security program creation and incidence response. While the CISM doesn't cover as many security domains or individual tactics as the CISSP, the key advantage of CISM is it's focus on how information security fits into the larger picture, i.e., the relationship between security programs and broader business goals. The CISM's unique focus on global security strategy and management makes it an ideal certification for those seeking a position in IT security leadership, such as CSO, Information Security VP or Manager.
Top Alternative Security Certs at the Advanced Level:
ASIS Certified Protection Professional (CPP)
CompTIA Advanced Security Practitioner (CASP)
The usefulness and marketability of these five credentials make for an ideal certification track in the general cyber security field. As you begin to certify and enter the workforce, you will likely discover which IT security domains best fit your passions and career goals; at this point there is a wide range of vendor-specific and niche security certificates you may want to pursue. For a broader look at the cyber security certification landscape, I recommend this comprehensive list of credentials from TechTarget.com.
If you have any insight about how these or other cyber security certifications worked (or didn't work) for your career, or questions about your cyber security learning plan, please share it with our readers and subject matter experts in the comments section below.
Follow the author of this post on Google+ for a first-look at related articles.