Five Tips on Writing an Effective IT Resume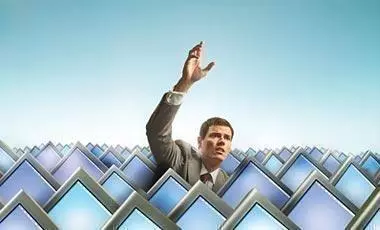 In the competitive world of Information Technology, especially with today's digital job search & application methods, technology employers are bombarded with hundreds of IT resumes daily. If you have a resume, you're off to a good start. But what sets you, a qualified IT professional, apart from the other candidates? They have an effective resume that's optimized for the job they're applying to. A properly formed resume will increase your chances of landing the IT job you want.
Here are five tips to help you write an effective IT resume:
Optimize your Resume with Targeted Keywords

When potential employers post jobs, the hiring manager or H.R. department often uses a resume screening software, such as Oracle's Taleo, to help them sort applicants into the "potential hire" list and… the other list. Popular online resume databases like CareerBuilder and Monster feature similar resume screening functionality. The most common resume filters use keywords to identify skills, qualifications and background of potential job candidates.

Resume screening is even more prevalent in IT, where managers can be looking for very specific keywords, whether it's software versions, such as Windows SharePoint 2010, specific technical competencies, like Ethical Hacking, or IT certifications, such as Cisco's CCNA. Use this information to your advantage; when looking at a job posting, load your resume with the same keywords seen in the job description, skills and qualifications sections to increase hits on your application.*

*A caveat to this, is overloading your resume with keywords. If your resume is filled with keywords and phrases to the point where it doesn't make sense, or you have the same phrase repeated often in a single section, screening tools – and human readers – will likely detect this and reject your resume.

Highlight your IT Certifications

For the IT professional who has been in the game for a while, IT certifications can be a key differentiator in your resume or curriculum vitae (CV). Your education and experience are important, of course, but certifications that fulfill certain requirements/toolsets are prized among specialized and high-level IT positions.

If the position you're applying for calls for someone with Microsoft MCITP or CompTIA A+ certification, keep the certifications front and center, e.g., in your resume headline and summary, so the hiring manager, or screening software, can quickly identify your IT certifications and fast-track your application.

Present your Technical Skill Set

The work experience section of your resume should include specific responsibilities and accomplishments from past jobs, while the Technical Skills section covers everything that you are capable of. Be sure to include all of the applications, programming languages, database systems, networks and any other software, hardware and IT methodologies you've used to successfully execute in past positions. For many experienced IT pros this can be a long list, so consider segmenting it by job role to make it easier to read, for example "Technical Skills – Programming & Development," "Technical Skills – Information Security," and so on.

However, listing your skill set can be a double-edged sword. If potential employers see your extensive skill set and decide you're applying for a job you're over-qualified for, it may bar you from getting the job. If you feel this may be the case, tailor your skill set to the position you're applying for by including only the most relevant skills. You can even rename the section "Relevant Technical Skills;" this technique may help you get a foot in the door as the hiring manager will want to discover what else their potential superstar can do.

Honesty is the Best Policy

Though this is pertinent tip for any job seeker, IT job candidates should never "fudge" their technical skills and knowledge. If you're not skilled in Windows Server 2008 Infrastructure, don't say that you are. While it's relatively easy to lie on a resume, it's even easier for potential employers to validate your experience and credentials. Plus, should you be called in for an interview based off a phony resume, or actually get hired, you're in between a rock and a hard place.

If you feel the need to lie about your certifications, reconsider the job that you are applying for.

Do Not Broadcast your Security Clearance

In the Information Technology industry some private and public sector positions call for a security clearance. However if the position you are applying for does not call for a security clearance or does not mention one, LEAVE IT OFF YOUR RESUME.

Broadcasting your security clearance can be an outright violation of your clearance, and you may lose your clearance if you're caught advertising it. If the job does call for a clearance, include a clever statement like "security clearance information provided on a need-to-know basis."

BONU.S. TIP – IT Job Interview Attitude

One of the most important factors in the hiring process comes after you've made your first impression with your IT resume, and it's time for the interview. Most hiring managers look for candidates who exhibit a willingness to continue learning, this is especially true in the information technology field.

Continued training and certification is essential to remaining relevant in the IT industry. Because new and emerging technologies are constantly changing the technical landscape, a lifelong learner who keeps his or her skills and credentials on the cutting edge will enjoy a significant advantage over other job candidates (and employees).

Additionally, IT job candidates should demonstrate clear communication skills. Beyond being a best practice in any job interview, IT employers want to know that you have the ability to communicate technical situations and strategies to both technical AND non-technical bosses, co-workers and end-users. Interpersonal communication is one of most desirable soft skills for IT professionals.
What are your thoughts on these IT resume writing tips? Got some tips of your own? Please share your thoughts and experiences in the comments section below.