Infographic: Android vs. iPhone vs. Blackberry | How Smartphone Users See Each Other
We just came across this funny infographic depicting how Android, iPhone & Blackberry users see each other. Infographic created by C-Section Comics. Enjoy!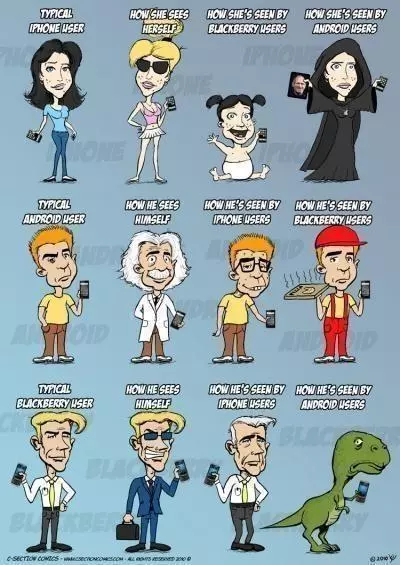 (Click Image to Enlarge)
About the author
Daniel Greenspan is an enterprise training consultant and the founder of ITCareerFinder. Over fifteen years of collaboration with IT professionals, world-class trainers and technology executives has given him a unique perspective into the IT job market and the skills and credentials that technologists need to succeed.