A Successful Career in IT Requires Meeting Expectations on Both Sides
Experienced tech consultant and enterprise architecture PhD, Eetu Niemi, explores the importance of setting and meeting realistic expectations in the IT job market - both for employers and employees.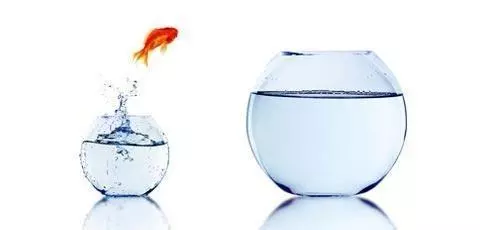 Every organization wants to profile itself as modern, innovative, financially solid, a forerunner in diversity - and generally the best place to work. Naturally, not just anyone can work in such a great place, so also the positions have matching requirements. Nothing less than a world-renowned expert will do. You must have 20 years of relevant work experience, proficiency in all the technologies the recruiter can think of, a doctorate - and of course, be less than 30 years old.
To have a chance of being picked, potential employees must do even better. They must take every achievement in their resume to at least the power of ten. "Implementing a SalesForce SaaS solution" turns into "leading strategic transformation on the enterprise level." If their work history has unexplainable gaps, they need to invent "jobs" to fill them. Acting as a board member in your in-law's startup or a neighborhood nonprofit will do nicely.
As a result, we arrive at a match made in hell. New employees will get fed up when they discover the truth behind clever employer branding. Still, they will need to suffer in a stressful or tedious job long enough not to ruin their resume. Employers will get disappointed when new employees cannot deliver to the standards they led the employer to expect. There is a thing called a probationary period - and it works both ways.
Still, you can be different! Let's take a look at an alternative approach:
As an employer, explain what the organization and the job are really like. For example, describe (in concrete terms) the responsibilities and typical tasks for the position. Set realistic requirements. There should be a practical reason behind each requirement. Do not ask for a superman or a superwoman! Use employer branding to give a realistic picture of the best you can offer - not as a discipline for tricking recruits. Portray what kind of employee preferences and personality traits suit the organization and the job best. You do not have to attract everyone. By being choosy, you will get employees that are better suited for the workplace.
As an employee, do not lie about your experience or expertise. It is OK to add a bit of color and even leave irrelevant things out, but do not overdo it. Experienced recruiters will see through it. And if they don't, you will be in trouble later anyway when you get caught or fail to deliver on your promises. If you already have a work history in IT, communicate a plausible career story. Give a rationale for each of your decisions. Include clear, realistic, and concise descriptions of what you have done and learned. If you are looking for your first job, admit what the situation is, but bring out your strengths, IT-related hobbies, and whatever work experience you may have (any work experience will do). Spend a moment to think about your career goals and preferences and find a job that fits them. You would not like to work just anywhere anyway.
If both parties stick to the facts, long and successful employment is more probable.
Check out my book Technology Consultant Fast Track: How to Get Your Dream Job in IT Consulting for more tips and advice for your job search!