10 Hot Cyber Security Certifications for 2017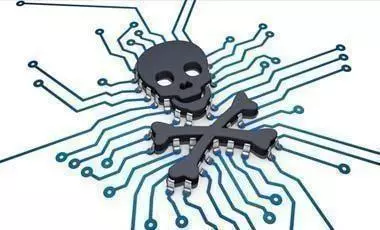 Data breaches are growing in number, size and criticality, the cybersecurity talent gap is widening, and the security unemployment rate is at zero. A recent survey of IT decision makers across the U.S., Europe and Asia shows most firms are aware and worried about vacant cyber security posts and feel vulnerable to attack.
All of these signs are indicative that cyber security and InfoSec skills are in remarkably high demand and are a good place to start for anyone looking to begin or advance a successful IT career path. Whether you're seeking to land an exciting - and well-paying - job or are looking to serve the greater good and make our online lives safer, here are 10 certifications that will provide you with the right credentials to kickstart a successful IT security career in 2017 and beyond.
Cyber security skills fall into different categories such as secure coding, vulnerability and penetration testing, breach detection, and attack mitigation, which you can choose based on your background, interests, and current skill set. Each of the following cyber security certifications covers the tools, techniques and best practices in one or more of these sought-after categories.
CISSP - Certified Information Systems Security Professional

The CISSP, offered by the International Information Systems Security Certification Consortium, or (ISC)2, a nonprofit organization that specializes in information security education and certifications, is an exam that will certify you have mastered the knowledge required to handle data and network security for companies.

The test involves 250 questions, takes an average of six hours to complete and has been designed for professionals with a minimum of three to five years of experience. You will be challenged in a number of cyber security domains, including security management practices, access control, cryptography, security models and architecture, telecommunications and networking.

A CISSP is in many ways the crown jewel of cyber-sec certifications, and it's a definite must have if you want to become a Chief Information Security Officer (CISO). But it is also a huge boon in other IT security job titles such as analyst, systems engineer, consultant and manager.

The salary depends on the job role, location and experience, but the average annual pay for CISSP certificate holders in $109,000.

CISA - Certified Information Systems Auditor

The CISA is offered by Information Systems Audit and Control Association (ISACA), and as the name implies, it is focused on info systems control and monitoring skills. CISA is the globally recognized standard to appraise knowledge and expertise in examining vulnerabilities and setting up technology controls at the enterprise level.

CISA applicants must have a minimum of five years professional experience and score above 450 on the 200-800 point test in order to be approved for this certification. The topics of the exam will be focused on information systems disciplines including acquisition, development, implementation, operations, maintenance, and auditing. It will also assess your skills in IT management and governance and the protection of information assets.

A globally accepted certification, CISA is a main requirement for security auditing positions. The annual salary of CISA certificate holders is $110,000.

CISM - Certified Information Security Manager

CISM is another ISACA-offered certification. Whereas its sibling CISA is focused on information auditing, CISM is centered on information security management. Applicants must pass a 200-question exam which will weigh their abilities in developing and managing information security programs, and being able to quarterback the response to information security incidents.

Applicants must have a verified five-year experience before registering for the exam, and the certification is a big plus for anyone inclined in organizational security and looking for a lucrative InfoSec management or consulting job.

You can expect your CISM certificate to rake in an average of $115,000 annually.

GSEC - GIAC Security Essentials Certification

Individuals interested in demonstrating their skills in securing IT systems can enroll for the GSEC exam, offered by the Global Information Assurance Certification (GIAC), a body recognized globally by governments and the military for its cutting-edge cyber security certifications.

GSEC is for people with hands-on information security experience beyond knowledge and terminology. That's why there's no prerequisites or previous training required, and practical experience and a healthy dose of confidence will be your best friends when taking the five-hour, 180-question-long exam. This can be a good place to start if you have a clean sheet and possess no other cyber security certification.

The average salary for the GSEC cert holder is $77,000.

CRISC - Certified in Risk and Information Systems Control

Another ISACA certification, CRISC helps professionals develop a better understanding of how IT risk relates to the overall organization. By earning the certification, you'll develop the skills required to understand and manage corporate risk and implement the right security controls.

CRISC is a program often endorsed as a necessity for c-suite executives as well as chief compliance, risk and privacy officers. The exam will focus on the four areas of risk identification, assessment, response, and monitoring & reporting, and requires a minimum of three years of relevant experience to apply.

Given the top tier positions that some CRISC certificate holders occupy, the median salary is $111,000.

CEH - Certified Ethical Hacker

The CEH is the flagship certification of the International Council of Electronic Commerce Consultants (EC-Council), a professional organization that offers widely respected IT security certifications.

Certified Ethical Hackers are professionals who use the same tools as their malicious counterparts to pinpoint weaknesses and vulnerabilities in target systems in order to assess the security and help plug the holes. Savvy businesses proactively protect their networks by hiring the services of CEHs in order to beat hackers at their own game. In order to be eligible for the 125 question CEH exam, you must have 2 years of verifiable experience.

The median salary of Certified Ethical Hackers is $96,000.

ECSA - EC-Council Certified Security Analyst

This is EC-Council's sequel to the CEH and builds upon what you know as an ethical hacker to elevate your skills as a penetration tester. However, note that you are not necessarily required to hold a CEH certificate before taking the exam.

The ECSA is focused on helping security professionals and penetration testers validate the analytical phase of ethical hacking by being able to precisely measure and assess the outcome of hacking tools and technologies. ECSA professionals use improved methods and techniques to identify and mitigate risks to information security and network infrastructures across the enterprise.

The ECSA certificate is a suitable document to hold when applying for job titles such as network server administrator, firewall administrator, info security tester, system administrator and risk assessment professional.

The average annual pay for an ECSA certification holder is $88,000.

GPEN - GIAC Penetration Tester

The GPEN is another certification that is aimed at developing skills for seeking out security vulnerabilities in networks and computer systems. As penetration testing is a sensitive discipline associated with many legal and technical intricacies, GPEN holders will-in addition to the hands-on, practical experience-become acquainted with the legal and non-technical issues that surround penetration testing.

The GPEN doesn't require any prior certifications or verifiable work experience and anyone can apply for the 115 question exam.

The average pay for the entry-level GPEN certification holder is $72,000 per year.

CompTIA Security+

The Security+ is a globally trusted security certificate offered by the Computing Technology Industry Association (CompTIA), a provider of professional, vendor-neutral certifications such as the wildly popular A+ and Network+.

Security+ certification is a globally-recognized benchmark for the best practices in IT security and covers the essentials of network security and risk management, cryptography, identity management, security systems and organizational systems. This is an important stepping stone for individuals who want to get started on an IT security career track.

There are no prerequisites for the Security+, though CompTIA recommends at least 2 years of IT administration experience and earning its Network+ credential before taking the exam.

The average salary for jobs you can land with the Security+ is $94,000.

SSCP - Systems Security Certified Practitioner

Another first step credential for cyber security careers, the SSCP, offered by (ISC)2, can be the ideal precursor for the much coveted CISSP. SSCP certified professionals will develop entry-level skills in the main tenets of cyber security, including cryptography, access controls, malicious code and activity, monitoring and analysis, networks and communications, and security operations and administration.

SSCP is a competitor to the popular CompTIA Security+ certificate. SSCP holders are qualified for security engineering, monitoring and implementation positions, where they serve in a hands-on security capacity.

The average salary for jobs you can land with a fresh SSCP certification is $70,000.
Final Thoughts
As we wrap up 2016 and get ready for 2017, the trends show that cyber threats will further escalate and the need for skilled and certified cyber security personnel will become more prominent than ever before. Earning certification(s) to validate your cyber security expertise can be an important asset to help you make a successful application for the next stop in your IT career path.
Salary data obtained from Certification Magazine and PayScale.com.