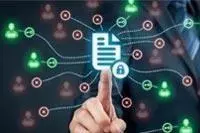 Learn how to wield data and personnel to ensure secure operations, develop effective teams and achieve business goals in a variety of IT management roles with a masters in MIS.
The use of information systems, including hardware, software and personnel, continues to expand in seemingly every industry. Knowing how to develop, maintain and secure such systems – and to manage the teams that operate those systems – allows you to take advantage of growing demand for information system managers. With a master's degree in management information systems, you demonstrate to potential employers that you have the knowledge and training to help them leverage their technology investment for maximum business growth.
The following guide will help you understand how to obtain a master's in management information systems (MIS) and what it can do for you on your IT career path. Marketable curricula, admission requirements, potential careers, tuition costs, salaries and more – we have collected everything you need to know right here.
Curriculum
The subjects you cover and the courses you take in your degree program make up your curriculum. The curriculum can vary from program to program, so it is important to verify that the courses a program offers meet your specific requirements.
The course list that you wind up within your program will depend on multiple factors, including the requirements of the institution, your interests, your career goals and the learning format. Masters degree programs, in general, tend to allow students to focus on particular areas of interest so they can specialize for specific career paths.
When looking for your ideal curriculum, keep in mind that you want to balance your passion for learning the intricacies of information systems with your goal to become a manager. You need both technical expertise and management skills to achieve your career goals.
Here is a good example of a curriculum that includes courses, electives and soft skills you should prioritize when you choose a masters degree program in management information systems:
Core Curriculum
Most students seeking a masters degree in management information systems should take these subjects:
Information Technology in the Organization
Enterprise Database Design
Business Architecture and Process
Information Systems Project Management
Service and Sourcing Management
Desirable Electives
The most desirable electives will likely be based on what area of concentration you choose for your degree. They may include:
Business Performance Management
Advanced Data Mining Applications
Security Architecture and Design
Managing Project Risks
Defining and Managing Requirements and Project Success
Soft Skills
Soft skills are skills like communication that can make you a more effective manager and leader. They can also make you more marketable to potential employers. Soft skills you might consider seeking out include:
Team Leadership & Motivation
Oral & Written Communication
Public Speaking
Public Relations
Prerequisites
The prerequisites you need to meet to apply for a master's degree in management information systems will vary depending on the program you choose. Some programs may only require that you have a bachelor's degree with a 2.5 GPA or a master's degree in another discipline. However, other programs may require that you have a bachelor's degree in a related field like computer science, information systems or another STEM discipline.
There are also master's degree programs in information systems that require specific coursework prior to your application – so while you must have a bachelor's degree you don't necessarily have to have one in a STEM field. For example, a program might require you to take a programming course, a system analysis course, a database course and a business data communications course. Completing the prerequisite courses qualifies you to apply for the program.
Certain institutions will require you to have achieved certain scores on the Graduate Management Admission Test (GMAT) and/or Graduate Record Examination (GRE), but not all institutions. You can search through the program list below to determine what the basic admission requirements are for specific management information systems master's degrees.
Certifications
Serving in a management role for information systems requires staying up to date with constantly evolving technologies. There are a variety of certifications that you can obtain to further your career and make yourself a more effective leader – certifications that can also make you more appealing to hiring managers. Three popular certifications for those with a master in the management of information systems include:
Project Management Professional (PMP): This certification is offered by the Project Management Institute. You need to complete 4,500 hours in project management and complete 35 hours of education in project management to qualify for the certification exam.
Certified Information System Auditor (CISA): The CISA program is offered by the Information Systems Audit and Control Association (ISACA) and requires at least five years of experience in information system auditing. If you get a master's degree in management information systems, you can use your degree to shave off a year of the qualification experience.
Certified Business Analyst Professional (CBAP): If you are interested in pursuing a career in business analytics management, you can obtain a CBAP from the International Institute of Business Analysis. To get the certification, you will need to accrue 7,500 hours of experience as a business analyst and take 21 hours of coursework for your professional development. Once you meet those criteria, you can take the exam and receive the certification.
Time & Expense
How long does it take to earn a master's in management information systems (MIS)?
For most students pursuing a master's in management information systems, it will take between 18 months and two years to complete all of their coursework. However, it is possible to speed up the process if you choose a program with an accelerated schedule or if are able to get credit for your professional experience and/or certifications.
As with most degree programs, the time it will take you to complete your coursework often depends on what time you have to put into your education. If you have the time and motivation, an accelerated program might be the right fit for your personal needs and professional development goals. However, there is nothing wrong with taking the standard route and getting your degree in two years or even longer if necessary. The ultimate goal is to get your masters, whether that takes a year, two years or more. In the end, you will be glad you pushed yourself to take your career and education to the next level.
How much does it cost to complete a management information systems masters degree?
It depends. While it can be frustrating to get such a vague answer, it is important to realize that master's degree programs can vary widely in cost. Some institutions charge significantly more than others. There are often significant differences in the cost of online and in-person programs as well. An online master's degree in management information systems is likely to cost less than a degree at a brick and mortar school simply because the costs of delivering the education to students online is less than maintaining a school.
With that being said, there are average costs that you can consider to get a ballpark figure of what it may cost to get your master's degree. Master's degrees in management information technology can range from around $10,000 to $70,000 or more. Credit hour costs for courses can range from $300 to $600 or more depending on the institution.
To know exactly what a particular program will cost, you need to speak to an admissions officer at the institution you are interested in. Deciding on whether to get a master's degree or not – and where to get the degree – is a major life decision. Browsing this site is a good first step, but make sure you conduct research across multiple sources.
MIS Degree Programs
Browse accredited online degrees in management information systems (MIS) and related subjects.
Admissions advisors can provide more info about programs and curriculum, admissions and start dates, tuition costs and financial aid options.
Got targeted learning goals? Many schools offer individual courses and certificates.
Southern New Hampshire University
Use Tech to Support Business Goals
Business Intelligence and Reporting
IT Project Management Training
Management Information Systems
Capella University
Data Mining and Predictive Modeling
Utilize SAS, R, Python and Tableau
Big Data Visualization & Presentation
Solve Problems via Applied Forecasting
Georgetown University
Requirement Analysis & System Design
Managing Technology and IT Staffers
Enterprise Modernization Strategy
Information Security Management
Careers & Salaries
Graduates of a master's program in management information systems may qualify for a variety of desirable career paths in both the public and private sectors. Here are some of the jobs you can pursue with your degree as well as how much you can earn in each position.
Information Technology (IT) Manager - $99,959
Senior Project Manager (IT) – $111,168
Information Technology (IT) Director - $131,000
Senior Business Analyst - $91,000
Senior Software Engineer – $118,000
Average salary by career path in the USA. Source: Payscale.com
MIS Degree Types
Popular classifications for masters degrees in management information systems include:
Master's of Science (MS) in Management Information Systems
Master of Information Systems (MIS)
Master of Science (MS) in Business & Technology Management