What's New in Cisco's CCNA 2013 Certification Exam
Cisco has redesigned its CCNA certification to better align with next-gen IT job roles. This article looks at major updates to the new CCNA Routing & Switching credential, plus the key facts you should know to stay ahead of the curve.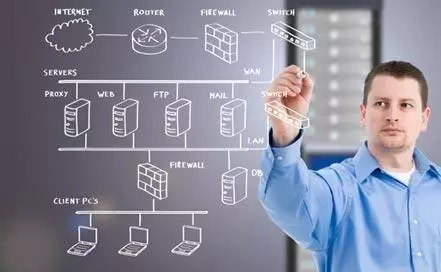 The Cisco Certified Network Associate (CCNA) is Cisco's most popular certification, and one of the IT industry's most marketable and prolific career credentials. CCNA certification demonstrates competence as a network professional, and proves that a certified pro can install, configure, operate and troubleshoot routed & switched networks.
As technology advances and networks become increasingly sophisticated, the job roles of network professionals evolve in turn. Cisco's revamp of its flagship credential improves CCNA training and certification curricula by incorporating the skills IT professionals need to manage the networks of today -- and tomorrow.
Important changes re new CCNA Routing & Switching
"CCNA" is now named "CCNA Routing & Switching" (often called "CCNA 2" or "CCNA 2013" in tech parlance)
Key skill areas added to the CCNA R&S certification exam include: IPv6 support, IOS licensing, IOS v15, EtherChannels, EIGRP and updated network security topics. View all CCNA exam topics.
CCENT certification is now the only prerequisite for CCNA Routing & Switching, CCNA Security, CCNA Voice, CCNA Wireless and CCDA certification.
Prospects still have two testing options to become CCNA certified; here are the new exam details:

CCNA R&S via combo exam: #200-120 | Interconnecting Cisco Networking Devices (CCNAX)
CCNA R&S via two exams: #100-101 | Interconnecting Cisco Networking Devices Part 1 (ICND1 v2)
and #200-101 | Interconnecting Cisco Networking Devices Part 2 (ICND2 v2)

March 26, 2013: Cisco CCNA Routing & Switching certification exam and prep courses become available
September 30, 2013: End-of-life for old CCNA exams: CCNA (640-802), ICND1 (640-822) & ICND2 (640-816)
"When you look at the new CCNA courses and exams, you realize that this certification track just got a whole lot tougher. This is actually great news as employers will respect this credential and the networking skills it validates all the more," said Anthony Sequeira, Cisco Certified Systems Instructor, CCIE and Cisco Press author.
Related Links and Resources