Top Scholarships for STEM, CS and IT Majors
There's a wide range of scholarships for aspiring tech pros; here are some of the most interesting and valuable.
This page will be updated continually with the latest and greatest scholarships and deadlines.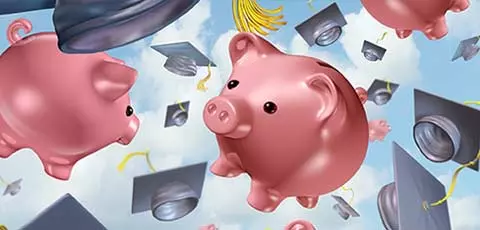 Information technology is among the most lucrative and opportunity-rich domains in the modern workforce, and a college degree is the best way to get a leg up in this competitive field. However, in today's economy, paying for school can be challenging. Thankfully, there's a variety of scholarships that can help you fund a world-class education in CS (computer science), IT (information technology) and STEM (science, technology, engineering and mathematics) disciplines.
We scour the web, evaluate and reevaluate the most dynamic scholarships with the biggest payouts to find the best awards for students pursuing a career in IT. Most of the scholarships on this list are tech-focused, but we'll also feature some undeniable awards that can be applied toward any field. Some contests only accept applicants from a certain demographic or socioeconomic group - in these cases we'll outline those requirements in the scholarship's description.
Here are our favorite scholarships for computing and information technology majors:
Got the scoop on an interesting scholarship we're not listing? This email address is being protected from spambots. You need JavaScript enabled to view it. and we'll evaluate it for inclusion.