The Cheapest Online Computer Science Degrees
A quality college education isn't cheap - especially in a hot field like computer science - but deals abound if you know where to look. Here are some of our favorite affordable online CS degrees.
This article will be updated continually with the best cheap online computer science programs.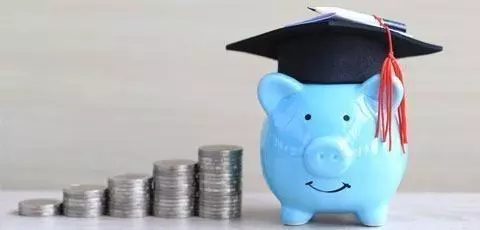 Some of today's most lucrative IT careers are in fields like cloud computing, cyber security, software development, data analytics and artificial intelligence. While courses and certificates can help you get your foot in the door, the best jobs in these domains require at least a bachelor's degree in computer science or a related field. This article will highlight some of the best online CS degrees in these fields that won't break the bank.
With the proliferation of online learning, obtaining a computer science degree has never been easier or more affordable. According to the latest data from the Education Data Initiative, the average tuition price for an online bachelor's program is a whopping $51,091 before financial aid and scholarships are applied. We analyzed the field of accredited comp-sci degrees under this price - most of which came in at a far lower cost - and selected the most relevant, high-quality and economical programs to compile this list of the cheapest online bachelor's in computer science.
Listed from lowest price to highest, here are our favorite cheap online computer science degrees:
1. University of the People - BS in Computer Science
Absolute cheapest computer science degree online.
University of the People (UoPeople) is an accredited online institution that offers free tuition to all students! Yes, you read that correctly, $0 tuition. To keep costs down, the university offers a narrow set of degree programs, forgoes a campus, and instructors work for no pay. Students pay a $120 assessment fee for each final exam, which averages out to about $4,800 for an online comp-sci bachelor's. The university also offers first-come, first-serve scholarships which can cover the final exam costs, making this program effectively free. Although its academic catalog is limited, UoPeople offers a well-designed computer science curriculum and the overall cheapest CS bachelor's online. This program covers marketable tech skills in computer programming, networking, algorithms, artificial intelligence and machine learning.
Full Price Tuition: $4,800†
$0 Tuition + $120 per final exam
Program Highlights:
Tuition-free online degree with cheap exams
Highly relevant computer science curriculum
Annual scholarships that can cover exam fees
2. Western Governors University - Online Computer Science Bachelor's
Cheapest online CS degree for self-motivated learners.
Western Governors University practices a competency-based education (CBE) approach to help students accelerate their education and successfully enter the workforce. CBE measures skills learned, rather than time spent in a classroom, allowing students to progress through courses as they demonstrate expertise. WGU features a range of well-designed and affordable degrees in computing and information technology. With its targeted prep for sought-after IT roles and certifications, their online bachelor's in computer science is our top pick. This cheap online computer science program covers in-demand skills in algorithms and data structures, artificial intelligence, robotics engineering, IT security, data management and more. Also, 71% of WGU graduates earn their degree within 27 months, which drops the tuition significantly. WGU graduates finish with about half the debt versus the national average, according to a 2022 report from the Institute for College Access and Success.
Full Price Tuition: $18,125 - $29,000†
$3,625 per 6 month term x 5 - 8 terms
Program Highlights:
3. Capella University - BSIT - Information Assurance & Cybersecurity (FlexPath)
Best cheap online degree in cybersecurity.
Capella University provides affordable online computer science degrees for career-minded adults. We picked their BSIT in Information Assurance & Cybersecurity for its targeted information security curriculum, industry certification prep, innovative simulated environment to practice your cybersecurity skills, and Capella's FlexPath study option. FlexPath is a self-paced training format that allows you to take courses on your own schedule and move onto the next course when you're ready. Committed learners can use FlexPath to make this one of the cheapest online degrees in computer science. On top of the school's expansive transfer policy for previous education, this program awards credits for previously earned cybersecurity certifications, including the CISSP, CEH, CISM, CISA and SSCP credentials.
Full Price Tuition: $20,000†
$2,500 per quarter x 8 quarters
Program Highlights:
FlexPath self-paced learning format
Transfer credits for relevant IT certifications
Practice in a powerful simulated info-security environment
4. American Public University - BS in Computer Technology
Best cheap online CS degree for military vets.
American Military University (AMU) was founded in 1991 by retired Marine Corps officer James P. Etter to offer career-relevant, distance education for military learners. In 2002, AMU was reorganized into the American Public University System (APUS) and American Public University (APU) was founded to offer the same high-quality, economical online degrees to working adults. APU's STEM School offers a comprehensive and affordable undergraduate computer science degree online - the Bachelor of Science in Computer Technology. This program eschews much of the theory and mathematics typically found in CS degrees in favor of practical skills and certifications that employers demand. Computer technology bachelor's students will learn topics such as cloud computing, network administration, web development and information security. This affordable online degree will prepare students for valuable IT certifications from CompTIA, Microsoft, Cisco and AWS.
Full Price Tuition: $30,000 - $34,200†
$250 per credit x 120 credits (with military discount)
$285 per credit x 120 credits (without military discount)
Program Highlights:
Discounted tuition and free textbooks for veterans
Possible transfer credits for previous military training
Vendor-specific computer science skills and certification prep
5. Southern New Hampshire University - BS in Computer Science
Best cheap online CS bachelors for transfer students.
Southern New Hampshire University is a private, non-profit institution that offers affordable online degree programs in career-focused disciplines, including computer science and engineering. SNHU has numerous accolades, including being named the Most Innovative University in the North in 2020 and one of the Best Regional Universities by U.S. News & World Report. We especially liked the curriculum and customization options for their Bachelor of Science in Computer Science, which offers concentrations in software engineering, data analysis, IT project management, or information security. SNHU also boasts a generous transfer credit policy that enables up to 90 credits to be applied toward a bachelor's degree for previous education and experience. If you max out these credits and take the remaining major courses online you can snag an incredibly cheap computer science degree for under $10,000.
Full Price Tuition: $38,400†
$320 per credit x 120 credits
Program Highlights:
Leading transfer policy - up to 90 credits
Career-focused CS degree programs
Innovative distance learning platform
In conclusion, pursuing an online bachelor's in computer science is a great way to gain in-demand skills and advance your career. While the average tuition price for an online bachelor's program is over $50,000 and rising, there are many reputable and affordable online computer science degrees for those who know where to look.
Check back for new cheap computer science programs as this list is updated regularly.
†Full Price Tuition represents the program's advertised tuition fee before financial aid, scholarships and transfer credits are applied. Tuition rates may not include textbooks and administrative charges.
Related: Is Computer Science a Good Major?