Conquering IT Job Search: Six Tips for the Digital Age
Computer engineer and recruiting expert, Vinnie Esposito, shares his best tips to land an IT job in the modern era.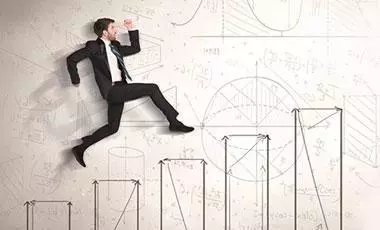 America's information technology job market now employs more than seven million workers. In fact, this sector is growing so quickly that more than 600,000 jobs are currently unfilled. Demand for IT professionals is also driving up salaries: On average, technology workers earn $135,000 per year.
But even as the digital age drives new employment opportunities, it's changing the way job seekers find, apply to and secure new positions. Looking to conquer the IT job search? Here are six tips to help you stand out in the age of digital transformation.
Be Meticulous

Make sure your resume (or CV) and cover letter are meticulously checked for grammar, readability and spelling errors.

Seems strange in a world filled with high-powered word processing applications, but here's the thing: These programs are a poor replacement for real-life critique. What looks fine on your screen could read as stilted or confusing to a recruiter — and with IT workers increasingly called on to shore up the business case for technology decisions, effective communication skills are a must-have.

The takeaway: Always proofread and edit your resume after running it through a word processor — then put it aside, take some time and edit again before you apply.

Get Certified

Experience is king in IT. Staff are often tasked with taking on high-level responsibilities even in front-line roles. However, experience alone isn't enough to advance your IT career and get noticed by companies — moving up the technology ladder often requires industry-recognized certifications.

Some of the most popular (and useful) certifications include CompTIA A+, Microsoft Certified Solutions Expert (MCSE), Project Manager Professional (PMP) and ITIL v3 Foundation. Each comes with a time and monetary commitment but can significantly increase your chances of landing an interview, and possibly higher pay if you get the job.

Build your Network

While resumes and CV remain at the core of IT hiring, they're not the only way to advance your IT career path. Interested in moving up or moving on but still in the process of developing the necessary skills and experience? Grow your network.

Attend local technology conferences, join tech-focused social media groups and develop a network of professional acquaintances in companies you'd like to join. If they're willing, take them for coffee and ask about their job; this gives you the inside track on corporate culture, current recruiting drives and new hire expectations.

Always Apply

Don't have the credentials? Apply anyway. Why? Because recruiters often use experience and certification requirements as a kind of boilerplate, and in some cases requirements aren't updated for months or years. Consider the example of Apple's Swift programming language. Immediately after its 2014 launch, companies were looking for staff with five-plus years Switch experience — impossible since it was brand new.

So, if you tailor your resume and cover letter to the position being offered and relate how your current experience can meet job expectations, there's nothing to lose. If you don't hear back, you're no worse off. If you get feedback but no interview, you've got a better plan for next time. If you land a meeting, you've got a shot at the job.

Manage your Presence Online

In the digital age, you're not landing an IT job without a solid online presence. What does this mean in practice? Clean any social media sites with questionable content — or make them entirely private — and start a professional social account used for networking and commenting on IT news.

Build your LinkedIn profile, since 87 percent of recruiters use the site to vet potential candidates, and create a portfolio site that lists contributions you've made to open source projects, tech websites or in-house initiatives.
To stay competitive in the digital age, companies are expanding IT teams. For job seekers, getting ahead of the game and securing an interview means standing out from the crowd.
Your best bet is to leverage a meticulous resume and recognized IT certifications to catch recruiter attention. Develop a network and apply for every job you want to discover where you can improve. Make a name for yourself with an in-depth online presence and by out-preparing other candidates for the interview.
Happy hunting!