Best IT Certifications to Get a Job in 2012
A new report from Dice.com indicates the best IT certifications to help you get a job.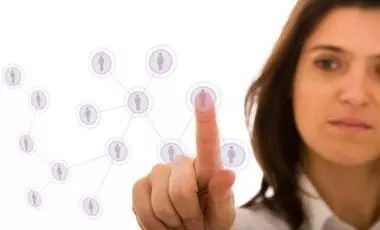 In its 2012 Salary Survey, IT job board Dice.com asked "Which IT certification has helped you earn a new position?" Over 18,000 employed IT professionals and technology executives responded - below are the top eight IT certifications that helped them stand out from the crowd and get hired. Also included are average salaries, experience level and noteworthy hiring trends for each credential.
Here are the top 8 IT certifications most likely to land you a new job in 2012:
PMI Project Management Professional (PMP)
PMP certification is the preeminent credential for business and IT project managers. In IT, large scale projects such as software systems upgrades need skilled and talented project managers to ensure that goals are met on time, under budget and to specifications. PMP is the most sought-after certification on Dice with more than 2,000 requests in job postings on any given day, and a 9% year over year uptick in demand. PMP certification has strict eligibility requirements, including 3+ years of practical project management experience and 35 hours of PMI-approved training, but for those with the qualifications and drive to succeed the rewards are substantial - starting PMPs can command a six-figure salary.
PMP Salary: $103,570
Experience Level: Advanced
CompTIA A+
A+ certification validates the skills and knowledge of an entry-level computer technician. A+ is typically the first certificate earned by a new IT professional because it introduces the core IT domains (PC hardware, troubleshooting & repair, software & operating systems, networking, security, IT operations and communication skills), it demands no prerequisites or prior job experience, and the A+ is a requirement or elective in the career certification tracks of leading technology vendors such as Microsoft, Cisco, HP and IBM. A+ certified technicians can pursue entry-level IT help desk and end-user support positions, the common starting point for a variety of IT career paths, and a great place to start accumulating real-world technology experience.
A+ Salary: $67,608*
Experience Level: Beginner
Cisco Certified Network Associate (CCNA)
CCNA certification is the globally recognized mark of a skilled network technician. The CCNA certification exam covers a wide range of technical competencies and expertise, from understanding how a computer network functions and the day-to-day administration of routed & switched networks, to identifying and mitigating complex network security threats. 64% of IT hiring managers polled in Robert Half Technology's 2012 IT Salary Guide listed network administration as the most sought-after skill this year, while demand for CCNA's on Dice has increased 21% since last year.
CCNA Salary: $79,536
Experience Level: Intermediate
CompTIA Security+
A recent survey by non-profit security trade group (ISC)2 indicates that 62% of organizations will hire new information security personnel in 2012. Of those hiring, 81% said an understanding of information security concepts will be important in their hiring decisions - this sought-after conceptual knowledge is the basis of Security+ certification. Smart IT hiring managers recognize the value of employees who are properly educated in systems security, network infrastructure, access control, auditing and organizational security principles. Security+ is also recognized by the Department of Defense - which requires DoD personnel and contractors with privileged access to federal computer networks to earn specific certifications - opening the door to a range of exciting and lucrative IT security specialist positions in the government IT sector.
Security+ Salary: $75,508
Experience Level: Intermediate
CompTIA Network+
Network+ certification validates the skills and qualifications of a foundation-level network practitioner, i.e., installing, configuring, maintaining, securing, operating and troubleshooting basic computer networks. Leverage CompTIA's vendor-neutral Network+ certificate to land an entry-level network administrator, network technician, network installer or help desk technician job. Gain some hands-on experience then advance your networking career with a vendor-specific certification like the Cisco CCNA or Red Hat RHCE.
Network+ Salary: $68,963
Experience Level: Beginner
(ISC)2 Certified Information Systems Security Professional (CISSP)
CISSP certification is the preeminent credential for experienced information security and information assurance professionals. Certified Information Systems Security Professionals are the thought-leaders and policy-makers in today's hottest information security domains, including security management practices, mobile device security, applications development security, security architecture models, operations security, cloud & virtualization security, and risk management. CISSP certified professionals enjoy stable employment, high salaries, and a wide range of opportunities for advancement in both the public and private IT sectors. Like the Security+, CISSP certification is recognized by the Department of Defense, opening the door to information security jobs in military and government agencies - just make sure you're eligible to receive a security clearance before pursuing the DoD career path.
CISSP Salary: $100,735
Experience Level: Advanced
Information Technology Infrastructure Library (ITIL) Expert
ITIL - the most widely adopted and in-demand approach to IT Service Management - provides a practical framework for identifying, planning, delivering and supporting IT services. Businesses worldwide are implementing the ITIL framework to improve services, reduce costs, increase employee productivity, and improve customer satisfaction through a more professional approach to IT process management. Hiring experienced ITSM practitioners and ITIL certified professionals remains a top objective for Fortune companies and forward-thinking organizations in 2012.
ITIL Expert Salary: $107,092
Experience Level: Advanced
Microsoft Certified IT Professional (MCITP)
MCITP certifications validate the skills and knowledge needed to effectively perform a specific IT job role, such as desktop support technician or database administrator. As an increasing number of organizations migrate from Windows Server 2000/2003 (and the older MCSE certifications) to the current Windows Server 2008 platform, the demand for MCITP certified professionals will continue to grow. 42% of the CIO's surveyed in Robert Half Technology's 2012 IT salary report identified Windows Server Administration as an in-demand skill for 2012. MCITP certifications build on the skills measured in Microsoft's MCTS exams, therefore, you will earn one or more MCTS certifications on your path to becoming a Microsoft Certified IT Professional.
Average MCITP Salary: $77,529 (varies upon specific MCITP certification held)
Experience Level: Advanced
Sources:
Dice.com 2012 IT Salary Survey, November 2011. Base: 18,325 IT Professionals
2011 IT Salary Report by Global Knowledge & TechRepublic. Base: 12,000 IT Professionals
2012 IT Salary Guide and Hiring Trends Report by Robert Half Technology, December 2011
(ISC)2 2012 Career Impact Survey, January 2012. Base: 2,256 Information Security Professionals
U.S. Department of Labor, Bureau of Labor Statistics
Connect with blog author Daniel Greenspan on Google+