Best Online Bachelor's Degrees in Web Design & Development
Details
Earning a bachelor's degree in web design or development can prepare you for a range of lucrative IT careers. Degree holders in this space can pursue roles such as web designer, web developer, user interface (UI) designer, software engineer, and mobile application developer.
This guide will break down the skills and credentials you should look for in a web technologies training program, the jobs and salaries you can achieve, and highlight this year's best online bachelor's degrees in web design and development.
To compile this annual ranking of the best web design and development bachelor's degrees, our experts focused on five key metrics: workforce relevance and marketability of the skills learned (30% of total score), student engagement (25%), affordability (20%), flexibility (15%), and x-factors that make the school and/or program stand out from the pack (10%).
Read our complete ranking methodology here.
Featured Programs in Software Development
These top-rated online courses and degrees in software development are currently enrolling students.
Southern New Hampshire University
Featured Development Programs:
Desirable Curriculum in a Web Design & Development Degree
Each measurement that goes into selecting the best online degrees in web development and design is vital, but most important is the relevance of the curriculum, i.e., the skills you will learn throughout the program and how they relate to the current and future job market. Here are some of the key competencies and platforms you should look for in a web technologies bachelor's program:
Marketable Front-End - a.k.a. "Client-Side" - Web Development Languages, such as HTML, CSS, and Javascript
Popular Back-End - a.k.a. "Server-Side" - Web Development Languages, such as PHP, C++, Java, Python, C#, and Ruby
Full Stack Development, i.e., Front-End + Back-End Development Skills merged with Expertise in Database, Security, Design, and any other Skills Needed to Build a Top-Down Web App
Graphic Design Skills inc. Color Theory, Balance, Layout Design & Typography
User Interface (UI) and User Experience (UX) Design
Version Control Systems such as Git (by far the leading tool)
Digital Marketing Skills inc. Branding, Site Performance and Search Engine Optimization (SEO)
Cross-Platform and Mobile Application Development
Responsive Web Design and Development
Web Development using the Top Content Management Systems (CMS) such as Wordpress, Joomla!, Magneto, and Drupal
Cybersecurity Foundations including Secure Software Development
Relevant Business Courses like Freelancing, Ecommerce & Entrepreneurship
Soft skills - a.k.a. "communication skills'' - are vital for web designers and developers. Marketable soft skills to look for in an online web development program include:
Creative Thinking
Advanced Problem Solving
Time Management
Oral/Written Communication
Effective Presentation
Teamwork & Collaboration
Now that we know which courses to look for in a web design or development program, let's explore the top-ranked degrees for the 2021-2022 school year.
Here are the best accredited online bachelor's in web development and design:
| | |
| --- | --- |
| 01 | Bachelor's of Applied Technology with Web Development Focus | BYU |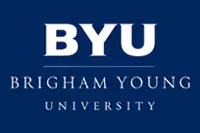 Primarily known as a religious university affiliated with The Church of Jesus Christ of Latter-day Saints (a.k.a. The Mormon Church), Brigham Young University offers a first-class web development bachelor's degree. This program earned high marks across the board in relevance, affordability, flexibility, and engagement. But keep in mind that religious courses are a required part of the curriculum, so it won't be the right fit for everyone. For those of you who are open to this type of program, here are some details.
BYU's web development bachelor's degree scored big in workforce relevance with a core curriculum featuring beginner through advanced courses in front-end, back-end, and full-stack web development. This program also covers hot and emerging topics in complementary areas like mobile application development, information security, data management, and cloud computing.
Another element that impressed us about this degree is its "certificate-first" structure. In this format, students first pick a bachelors and focus area, in this case the Applied Technology Bachelor's with a focus on Web Development, then select 3 certificates that will comprise the degree (along with the requisite general education and religious courses). In this case you'd begin with the Certificate of Web and Computer Programming, then progress to the Certificate of Web Development, and finally you'd choose from the Certificates of Database or Systems Administration, depending on your goals and interests. Besides the added customization and flexibility afforded by the certificate-first format, students gain incremental credentials that can lead to better job prospects even as they're still pursuing their bachelor's degree.
Key Program Statistics
Credits to Graduate
120
Cost per Credit
$77 to $131
Learning Format(s)
Online
Program Duration
4 years
Degree Completion Program †
No
---
| | |
| --- | --- |
| 02 | Bachelor of Science in Web Development | Bellevue University |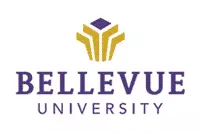 With its career-oriented approach to higher education, Bellevue University designed one of our top-ranked web development bachelor's degrees for the 2021 to 2022 school year. This program's curriculum achieved the list's highest scores in workforce relevance, featuring coursework in core competencies across the stack as well as cutting-edge topics in web and software development. Notable subjects include front- and back-end development using a range of marketable programming languages and frameworks, DevOps engineering, database management featuring the NoSQL and MySQL environments, Agile project management, and API development. All while building a professional portfolio to showcase your hard-earned web dev skills to employers.
Another interesting facet of this web development bachelor's is that it's one of Bellevue's accelerated cohort programs. This basically means upon enrolling you join a group of classmates in your major, interact with them throughout the program to gain real-world collaborative experiences, and with less breaks and customized guidance you can graduate with a four-year bachelor's degree in as little as two years.
This school gained points for its commitment to military friendliness - for example including military spouses in their reduced pricing structure where most universities only include active troops and/or veterans, as well as a full-time Military Veteran Services Center staffed by veterans and offering a range of career and recreational services. We also like Bellevue's strategic partnerships with small businesses and fortune 500 enterprises to help graduates get a foot in the door after graduation.
Key Program Statistics
Credits to Graduate
127
Cost per Credit
$430 ($250 military discount)
Learning Format(s)
Online, On-Campus (NE), Hybrid
Program Duration
2 to 4 years
Degree Completion Program †
Optional
---
| | |
| --- | --- |
| 03 | Bachelor of Science in Web Design | Wilmington University |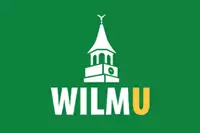 Available as both a completion program (for students who already have an associate degree or higher) or standalone bachelor's, Wilmington University's versatile program well deserves its spot in the best web design degrees. Adding to its flexibility, students in this program can use their electives to simultaneously earn graduate certificates in sought-after fields like Management Information Systems (MIS) and IT Project Management, with no additional time or expense.
Beyond versatility, this degree program shines with a curriculum that delves into key topics in both web design and web development. On the design side, notable courses include color theory, typography, UI design, advanced web layout and responsive design, plus hands-on training in marketable Adobe platforms like Photoshop, InDesign, and Illustrator. Noteworthy coursework on the development side of things includes HTML, CSS & JavaScript, user interface development, and PHP application development. This curriculum is further bolstered by foundational business courses in relevant areas for web professionals like freelancing, valuable soft skills like public speaking, critical thinking, and written communication, as well as an internship and experiential learning program where students can build a network of peers and gain real-world experience.
Key Program Statistics
Credits to Graduate
120
Cost per Credit
$390
Learning Format(s)
Online, On-Campus (DE, NJ), Hybrid
Program Duration
2 to 4 years
Degree Completion Program †
Optional
---
| | |
| --- | --- |
| 04 | BAS in Applied Computing: Software Development Emphasis | The University of Arizona |
With list-topping institutional stats including a 65% graduation rate and 83% student retention, The University of Arizona lives up to its reputation for excellence with its entry in this year's best web development degrees. While not titled as a web development or web design degree, this Bachelor of Applied Science (BAS) in Applied Computing exemplifies the tools and techniques needed to succeed as a web developer.
UofA's applied computing bachelor's with the software development emphasis features relevant coursework in front-end and back-end web programming, mobile application development, data management, and user interface design. Throughout this program, students learn by doing as they create a variety of web-based applications. The breadth and substance of complementary electives you can take to bolster this degree also impressed our analysts. Students can pursue a range of electives in hot and emerging areas like cloud computing (featuring AWS and Microsoft Azure), artificial intelligence (AI) and machine learning (ML), DevOps, cybersecurity, data analytics and more.
Key Program Statistics
Credits to Graduate
120
Cost per Credit
$500
Learning Format(s)
Online, On-Campus (AZ), Hybrid
Program Duration
2 to 4 years
Degree Completion Program †
Optional
---
| | |
| --- | --- |
| 05 | Web Development Bachelor's Degree | Franklin University |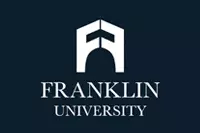 With an average net price of $7,658 (after financial aid), this program came in as the most affordable web development degree for the 2021 to 2022 school year. Beyond a relatively low tuition, Franklin's online bachelor's in web development boasts one of the most relevant and well-rounded curricula we analyzed.
In addition to a strong IT core featuring computer networking, systems administration, data management and business intelligence, students in this program will benefit from a range of web development and web design courses. Notable topics of study include cross-platform mobile app development, advanced server-side web development using scripting languages such as PHP, Ruby and Rails, client-side web development using HTML, CSS & JavaScript (with the latest libraries and frameworks), graphic design (featuring Adobe Photoshop), human-computer interaction training, and user interface design. Soft skills courses such as interpersonal communication and creative problem solving round out this top-ranked online web dev degree.
This program is also very friendly to transfer students; 90% of the student body at Franklin University applies transfer credits to their undergraduate education, and the average number of credits transferred is 89. This generous transfer policy helps students reduce expenses and time to graduation.
Key Program Statistics
Credits to Graduate
124
Cost per Credit
$398 ($250 military discount)
Learning Format(s)
Online, On-Campus (OH)
Program Duration
4 years
Degree Completion Program †
No
Web Development vs. Web Design
What is Web Design?
Web design refers to the aesthetics of a website, i.e. the look, feel, and functionality of the page from a user's perspective. To build these elements, web designers merge innate creativity with learned skills in graphic design, color theory, typography, composition, user interface (UI) and user experience (UX) design, digital marketing and more.
What is Web Development?
Web development refers to writing and managing the code that makes a website function. Essentially, a web developer brings the web designer's ideas to life. Web developers wield expertise in programming and scripting languages like HTML, CSS, JavaScript, PHP, Python, Ruby & Java, as well as a host of code libraries, frameworks, and techniques.
Which Should You Learn?
Simply put, if you're more of an artistic, creative type, then web design is likely the path for you. If you're more of an analytical problem solver, then web development will be a better fit. That said, web design and web development go hand-in-hand. For some people, specializing in either design or development will be the way to go. Many more web professionals will benefit from learning overlapping skills in each discipline, which will increase your effectiveness, job prospects, and earning potential.
Jobs you can get with a Bachelors in Web Development
Here are some popular career paths you can pursue upon earning a bachelor's degree in web design or development, along with the average salary for each position.
Source for salary data: Indeed.com
Featured Web Design Programs
Recommended online courses and degrees in web design, web development and related subjects:
Bachelor of Arts in Graphic Design - Web Design
Learn the skills and design platforms to pursue jobs like web designer, graphic designer & digital marketing pro
Create visually stunning websites and applications
Graphic design training ft. Adobe Creative Cloud
User interface (UI) and user experience (UX) design
Fine arts foundation inc. design & color theory
CG Spectrum Digital Arts School
Online multimedia certificate programs in:

Digital Painting and Concept Art ft. Adobe Photoshop
2D and 3D Animation using Autodesk Maya or Toon Boom Harmony
3D Modeling featuring the ZBrush digital sculpting tool
Video game design, programming and art production
Visual effects (VFX) production using Houdini FX & Nuke
Search IT courses and degree programs by job role, technology platform & major.
† In a degree completion program, applicants need a previous degree or equivalent college credits for admission. For example, students can apply an existing web design associate degree or credits from an unfinished bachelor's to earn a 4-year degree with just two more years of study.