TrainSignal Videos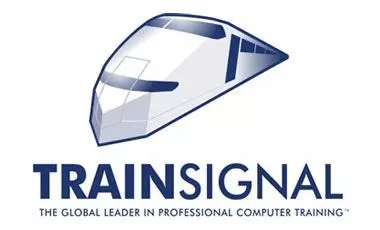 TrainSignal's reputation as a top-notch computer training product and "fan-favorite" among IT professionals and executives is well-deserved. TrainSignal aims to make learning enjoyable while preparing students for sought-after IT certifications and imparting real-world skills that can be applied directly in the workplace.
Advantages of Choosing TrainSignal
Expertise: TrainSignal uses top-tier certified instructors with deep real-world experience
Confidence: Tryout any computer course(s) with a free 3-day trial before committing
Economy: TrainSignal classes deliver top value for your IT training & certification dollar
Curriculum: TrainSignal's IT curriculum is workforce-proven and 100 percent original
Proven: Largest community of satisfied students, SMBs & enterprise clients worldwide
Awards: Voted WindowsITPro's "Best Training & Certification Product" 2 years in a row!
TrainSignal IT Courses by Vendor