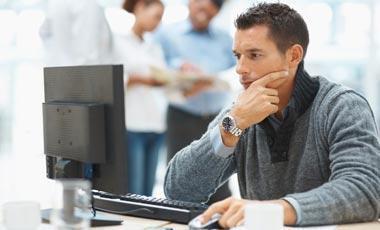 Whether you aim to become a mobile application developer, health information technician, systems analyst, DBA or web developer, a top-quality computer degree program is essential in laying the groundwork for your IT career.
Accredited colleges offer IT degrees at a range of levels to suit your education goals and experience, including associate and bachelor's undergaduate programs, short-term vocational certificates & diplomas, and specialized graduate degrees for technicians and computer scientists who want to take their IT career to the next level.
Research and compare campus and online college degrees in the most demanded IT majors of 2013 & beyond.
Popular IT Majors