Top iOS 6 New Features for Developers and Users
New features in iOS 6 drive increased opportunities for mobile developers.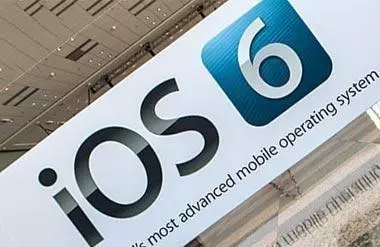 It's an exciting time to be a mobile application developer. With the recent release of iOS 6, Apple has reinvented its mobile operating system, adding some innovative apps and APIs while upgrading existing iOS components to be more fluid and user-friendly. Major enhancements in iOS 6 include deep Facebook integration, a visually-stunning maps program, a unique wallet app dubbed "Passbook" and over 100 upgrades to current APIs and applications, including the Siri virtual assistant.
Here are the top new features of iOS 6 and the possibilities they represent for mobile developers:

Apple adds a welcome social dynamic to its mobile experience with deep Facebook integration, one of the most highly anticipated new features in iOS 6. Having Facebook baked right into iOS presents a variety of oppotunities for mobile developers. Users can now get social from directly within your applications, doing things like updating their status, and easily "liking" and sharing of a wide range of media, including photos & videos (from Camera or Photos), web pages, events, contacts and map locations. The best part is that once a user is signed into Facebook from iOS 6, they are always logged in, creating a fluid user experience while eliminating the need for developers to hard-code a Facebook login into applications. Facebook integration will drive creativity and innovation in iOS app development for years to come.

Another popular iOS 6 upgrade is the entirely new "Maps" program. Rather than continuing to run Google Maps on its mobile devices, Apple built a native maps application for iOS 6. Key features of "Maps" include turn by turn directions with live traffic updates, Siri voice integration, crisp vector-graphic based maps and a gorgeous 3D "Flyover" mode wherein users descend from the sky to explore interactive high-definition cityscapes. Noticeably missing from iOS Maps is the integration of public transportation directions, a strong feature of Google Maps, but overall the new Maps app is a worthy improvement to iOS, unlocking a plethora of possibilities for developers of apps with a geographic component.

"Passbook" is an exciting addition to iOS 6. The Passbook app allows users to save, access and redeem coupons, gift cards, boarding passes, movie tickets and more directly from their iPhone or iPad. Mobile application developers working with retailers - or anywhere else that accepts POS (point of sale) payments - will enjoy the endless programming possibilities of Passbook. One of the most interesting components of this new app is a time and place ability that can push your "Pass" to the lock screen at a specific time and location. For example, if a person is going to a movie at 9:15, the movie pass can appear on the lock screen between 9:00 and 9:30 when the person is at the theater. This is a powerful convenience enhancement designed to make iOS devices the only thing you need to carry.

iOS 6 boasts over 100 improvements to existing apps and features. Siri now works on the new iPad. Siri in iOS6 can also display sports scores, find restaurant reviews & make reservations (via Yelp & OpenTable integration), access movie reviews (via Rotten Tomatoes), open applications, and even Tweet and post Facebook updates. Apple has also made significant strides in accessibility with the iOS 6 feature "Guided Access." Guided Access allows teachers and parents to limit devices to one application or restrict touch access to certain parts of the screen. For developers of education apps this feature will greatly increase the scope of iOS devices as learning tools. Guided Access is also great for users with hearing and mobility disabilities as it contains the new "VoiceOver" feature that reads the screen.
With iOS 6, Apple moves closer to transforming iDevices from basic productivity & entertainment devices into fully functional computers for business, productivity, entertainment, commerce and education. Expect to see some exciting ideas and innovative applications as mobile developers take up the challenge to incorporate and maximize of the new and improved capabilities of iOS 6.
Mobile Application Developer Career Resources
Source: Apple.com