ITCareerFinder is Accepting Guest Posts
Calling all passionate IT professionals, managers & tech enthusiasts with something to say...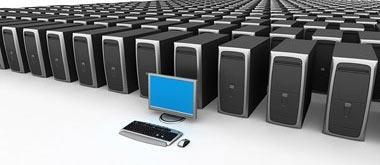 ITCareerFinder is now accepting guest posts in our popular ITCareerJuice Blog! Desirable guest post topics include anything that can help IT professionals and executives advance their careers.
Share your knowledge and experience in subjects like IT careers & certifications, job search and employment trends, IT training and academia, step-by-step tech tutorials, or even an op-ed piece about an IT career topic close to your heart, such as a [well-written] rant on how outsourcing is ruining your company.
Guest posting on ITCareerFinder is win-win; our readers enjoy fresh insights and perspectives from IT insiders, while authors gain traffic, exposure and the chance to position yourself as a thought-leader to the thousands of IT pros and decision-makers who visit us daily. Guest posts also include a contextual link to your business or personal website, plus a link in your bio, for increased traffic and SEO (search engine optimization).
Interested? Send guest post topic ideas or drafts to This email address is being protected from spambots. You need JavaScript enabled to view it. .
Browse recent posts for greater insight into our blog's audience:
Guest Post Conditions
Posts must be well-researched, well-written and 100% unique (not published on another site).
Posts must be at least 300 words. Written tutorials need high-quality images and screenshots.
Post must include an Author Bio with brief description of post author & 150×150px headshot.
HTML skills are not necessary to post; articles may be submitted in plain text or Word format.
Links must be approved - links to "spammy" sites, or those unrelated to our niche will be refused.
Propose a guest post topic today. We can't wait to see what you come up with!