The iPad CTO Kit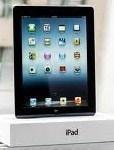 Download Now
SPONSORED BY:

Free research bundle, including iPad Tips & Tricks for IT Managers & Execs!
This complimentary kit combines the latest in information, coverage of important news and developments, deep dive case studies and subject matter expert commentary to help you with a wide range of modern IT management decisions.
The iPad Chief Technology Officer Kit includes these free downloads:
iPad Tips & Tricks Guide for Business and IT Managers [iPad CTO]
The CISO's Guide to Virtualization Security [Kaspersky]
Complete Storage & Data Protection Architecture for Virtual Environments [HP]
Mobile is the New Face of Engagement [SAP]
And more...